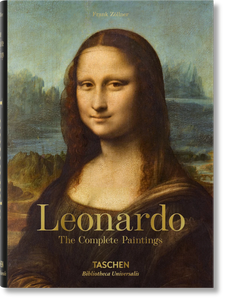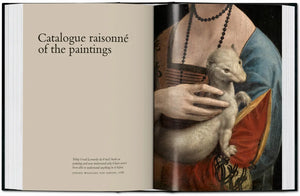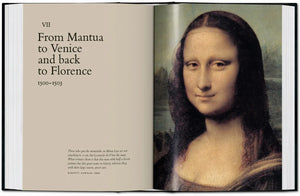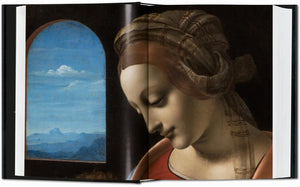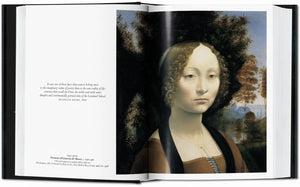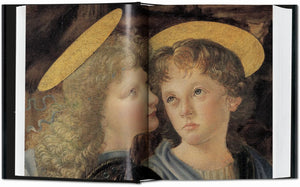 Leonardo Da Vinci. Paintings
Da Vinci in Detail
The paintings of the Renaissance genius
One of the most accomplished human beings who ever lived, Leonardo da Vinci (1452-1519) remains a quintessential Renaissance genius. The perfect companion to the Leonardo Graphic Work edition, this book is a compact catalogue raisonné of all of the artist's masterful paintings.

Drawn from our best-selling XXL edition, the book traces the artist's life and work across 10 chapters, presenting all known paintings and drawing on his letters, contracts, diary entries, and writings to explore the man behind such groundbreaking artworks. From Virgin of the Rocks to Virgin and Child with St. Anne to the ever-beguiling Mona Lisa, you'll find some of the finest treasures of the Louvre, Prado, and National Gallery, London here, as well as Leonardo works lost to time, but no less startling in their precision and poise.
Frank Zöllner wrote his doctoral thesis on motifs originating from Antiquity in the history of art and architecture of the Medieval and Renaissance periods (1987). He is also the author of a postdoctoral treatise on motion and expression in the art of Leonardo da Vinci, published in 2010. He has published numerous works on Renaissance art and art theory, and on 20th-century art. Since 1996 he has been Professor of Medieval and Modern Art at the University of Leipzig. For TASCHEN he has authored the XL monographs on Leonardo da Vinci and Michelangelo.
Subject
Art , Artist Monographs
Published Date
01 / 01 / 2017