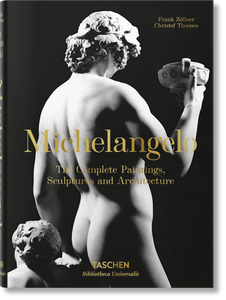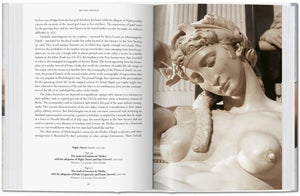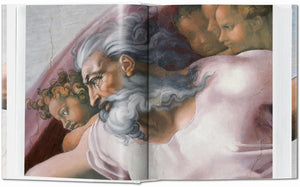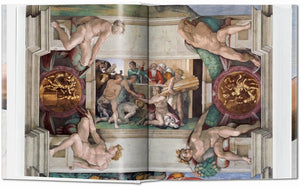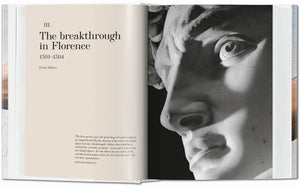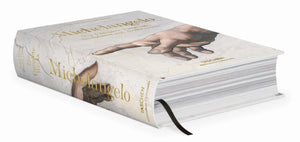 Michelangelo: The Complete Paintings, Sculptures and Architecture, 1475-1654
Christof Thoenes and Frank Zöllner
Il Divino
Meet the Renaissance master
Before reaching the tender age of 30, Michelangelo Buonarroti (1475–1564) had already sculpted Pietà and David, two of the most famous sculptures in the entire history of art. As a sculptor, painter, draftsman, and architect, the achievements of this Italian master are unique—no artist before or after him has ever produced such a vast, multifaceted, and wide-ranging œuvre.

This fresh TASCHEN edition traces Michelangelo's ascent to the cultural elite of the Renaissance. Ten richly illustrated chapters cover the artist's paintings, sculptures, and architecture, including a close analysis of the artist's tour de force frescoes in the Sistine Chapel.Full-page reproductions and enlarged details allow readers to appreciate the finest details in the artist's repertoire, while the book's biographical essay considers Michelangelo's more personal traits and circumstances, such as his solitary nature, his thirst for money and commissions, his immense wealth, and his skill as a property investor.
Christof Thoenes (1928–2018) studied art history in Berlin and Pavia, before completing his doctorate in Berlin. Thoenes was Honorary Professor in Hamburg and worked many years for the Bibliotheca Hertziana (Max-Planck-Institute) in Rome. He contributed to numerous publications on Italian art, particularly on architecture and architectural theory of the 15th to 18th centuries.
Frank Zöllner wrote his doctoral thesis on motifs originating from Antiquity in the history of art and architecture of the Medieval and Renaissance periods (1987). He is also the author of a postdoctoral treatise on motion and expression in the art of Leonardo da Vinci, published in 2010. He has published numerous works on Renaissance art and art theory, and on 20th-century art. Since 1996 he has been Professor of Medieval and Modern Art at the University of Leipzig. For TASCHEN he has authored the XL monographs on Leonardo da Vinci and Michelangelo.
Subject
Art , Artist Monographs
Published Date
30 / 06 / 2017