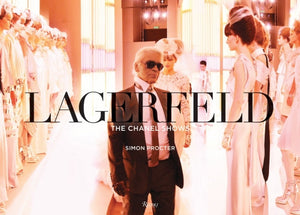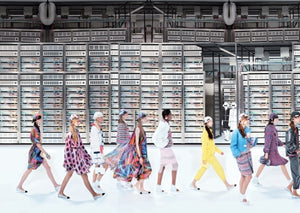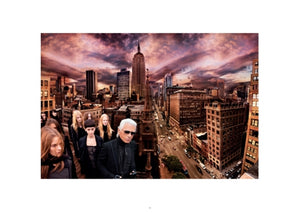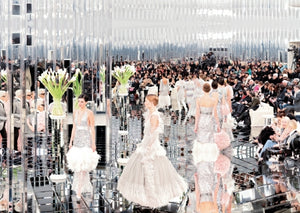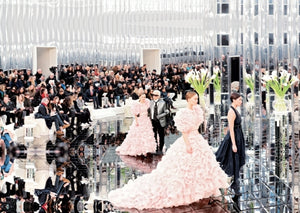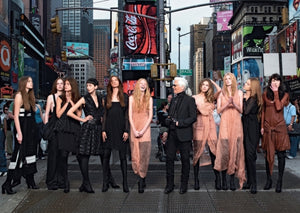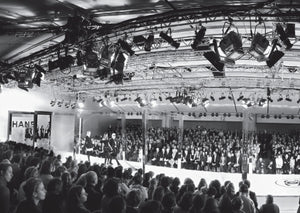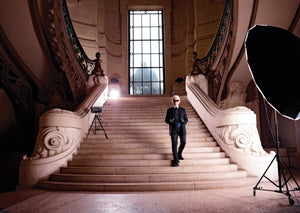 Lagerfeld: The Chanel Shows
An extraordinary look at Karl Lagerfeld's most iconic runway shows for Chanel, which have transformed the way we experience fashion.

Lagerfeld showcases in an oversize format ten years of Chanel's most influential fashion shows shot by English photographer Simon Procter. Over the past decade, fashion shows have evolved into monumental productions, requiring a level of sophistication and creativity on par with the clothes they present. This has been most evident in Paris at the now legendary runways of Karl Lagerfeld for Chanel. To capture the energy of the events, Procter visually re-creates the epic sets--from a luscious forest scene to a rocket launch--combining multiple photographs to illustrate in a single image the many perspectives of the intense but fleeting spectacle. The resulting artworks are held in collections worldwide and published in this book for the first time alongside never-before-seen candid images of Lagerfeld and the models preparing backstage.

Lagerfeld offers the reader an unparalleled look into the wide-ranging creativity of one of history's most respected and iconic designers, making this an invaluable resource for all lovers of fashion and especially admirers of Chanel and Lagerfeld's incomparable legacy.
Simon Procter is a respected photographer producing advertising for a wide range of clients, including Chanel, Dior, and Nike. His artwork is held in prestigious collections and museums worldwide.
Subject
Fashion & Jewelry
Published Date
10 / 09 / 2019