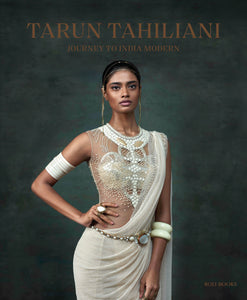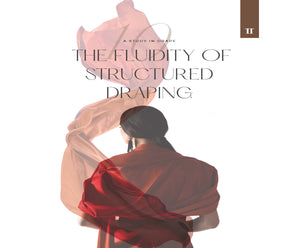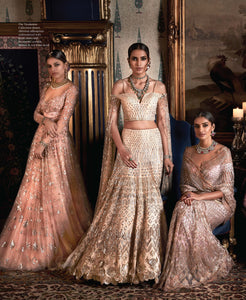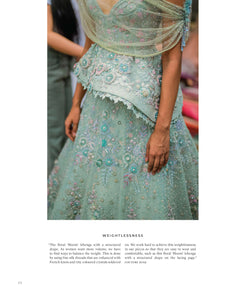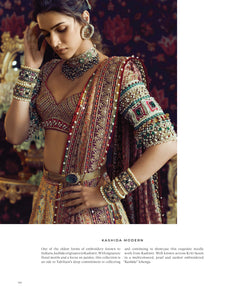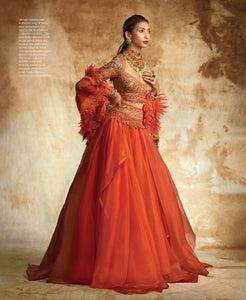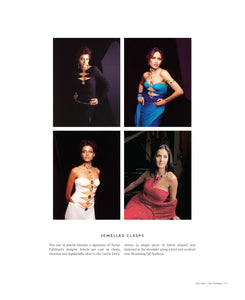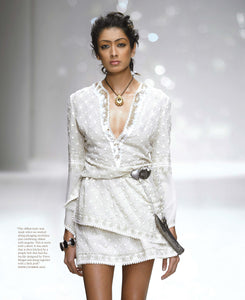 Tarun Tahiliani : Journey to India Modern
Tarun Tahiliani, Alia Allana
For almost three decades, Tarun Tahiliani has galvanized Indian fashion. His vision and its translation into garments have reintroduced India to her own rich sartorial history and legacy. Journey to India Modern celebrates Tahiliani's contribution not simply through bewitching clothing but also through a question that he aims to answer through his ensembles: Can the past and present be merged for the global contemporary society?

The book charts its way through the very first fashion photo shoot when there were limited expressions of fashion in India to the modern day. While garments and design retain the focus, the essays also illustrate the way Tahiliani explored and crystallized a vision of India—from road trips during the heydays of socialism to his arrival as a leading couturier to the most celebrated women and men in Indian society.

Garments from Tahiliani's oeuvre are illustrative in understanding the past and reconcile histories that were affected by colonialism and globalization. While the book begins its life in Bombay, the journey is a tour of the country—from its urban slums to the farthest corners of the country and fashion weeks across the globe—in a bid to identify arts that were neglected and revived. It is embellished with anecdotes, imagery, sketches and stories that present a holistic view of who they are, where they are headed, and what it means to be an Indian luxury design studio in a rapidly transforming world.
Born in Bombay, Tarun Tahiliani studied at the Doon School and pursued an MBA from the Wharton School of Business. In 1987, he co-founded Ensemble with his wife Sailaja—a multi-designer boutique that introduced the concept of luxury retail. The racks featured four Indian and one American designer, along with his own label, Ahilian.

In 1990, Tahiliani enrolled at the Fashion Institute of Technology, New York. After shuttling between the US and India for four years, he returned invigorated. During this time, he also held his first solo show in London in 1994 where he was touted as the 'Karl Lagerfeld of India' by fashion editor, Isabella Blow. In 1995, he moved to Delhi and founded the Tarun Tahiliani Design Studio. Today the atelier in Gurugram, houses a trusted team of hundreds of designers, master-craftsmen, tailors, drapers, and seamstresses.

With great influence in the industry, Tahiliani, along with others came together to form the Fashion Design Council of India (FDCI) in 1999 and paved the way for India's very own Fashion Week-cum-trade show. In 2003 he became the first Indian designer to showcase at Milan Fashion Week.

Beyond fashion, Tahiliani has tapped into the world of architecture and interior design. This passion for design is reflected strongly in all his stores across the country. In 2021, the House of Tarun Tahiliani and the Aditya Birla Fashion and Retail Ltd launched 'Tasva', a more affordable alternative to celebratory menswear.

Alia Allana is an investigative journalist at Object, a narrative journalism magazine. As a crime reporter, she has reported from prisons, and covered conflicts across the globe. While her entry into fashion writing began as a cub reporter, it crystalized into a deeper enquiry on attire through a study of Tarun Tahiliani's famed dhoti-sari. Since then, she has explored the challenges faced by artisans, the threat posed by industrialization to a craft-rich country such as India and the environmental consequences of fast fashion.

Allana's fashion reportage sits on intersection of society, culture, and development with the aim of presenting a sociological context to what we wear and how we wear it.
Subject
Fashion & Jewelry
Published Date
16 / 11 / 2023