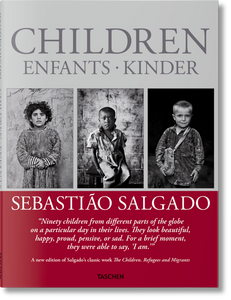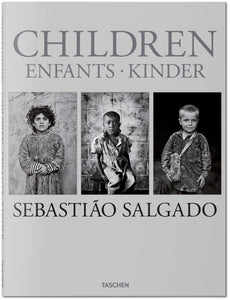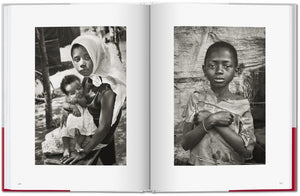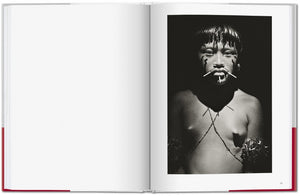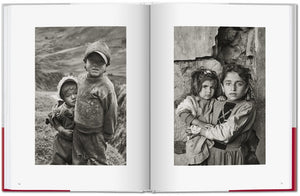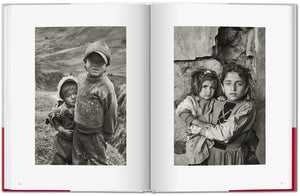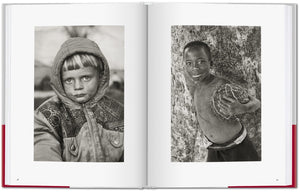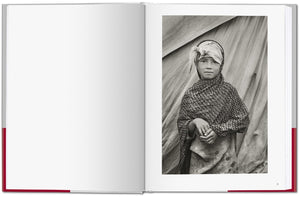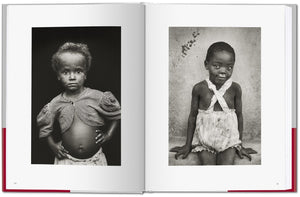 Sebasti®o Salgado. Children
In this companion portfolio to Exodus, Sebastião Salgado presents 90 portraits of the youngest migrants and refugees. From roadside refuges in Angola to sprawling camps in Lebanon, Salgado's subjects are all on the move and all under the age of 15. Proud, pensive, or sad, they gaze at the viewer with all the candor of youth as much as the uncertainty of their future.
Sebastião Salgado began his career as a professional photographer in Paris in 1973 and subsequently worked with the photo agencies Sygma, Gamma, and Magnum Photos. In 1994, he and his wife Lélia Wanick Salgado created Amazonas Images, which is today their studio, and exclusively handles his work. Salgado's photographic projects have been featured in many exhibitions as well as books, including Sahel. L'Homme en détresse (1986), Other Americas (1986), Workers (1993), Terra (1997), Migrations (2000), The Children (2000), Africa (2007), Genesis (2013), The Scent of a Dream (2015), Kuwait. A Desert on Fire (2016), and Gold (2019). Lélia Wanick Salgado studied architecture and urban planning in Paris. Her interest in photography started in 1970. In the 1980s, she began to conceive and design the majority of Sebastião Salgado's photography books and all of the exhibitions of his work. Since 1994, Lélia Wanick Salgado has been the director of Amazonas Images (until 2017) and their Paris studio.
Subject
Photography , Photography History & Themes
Published Date
17 / 06 / 2016