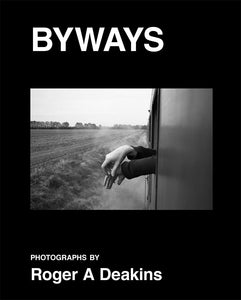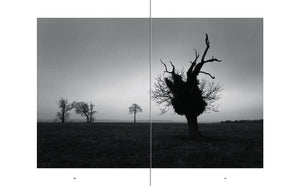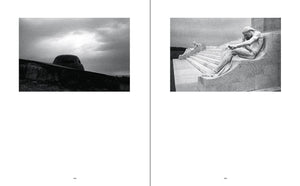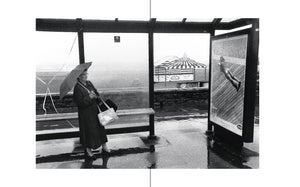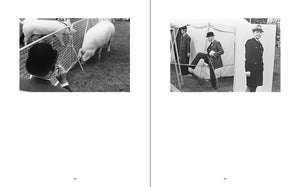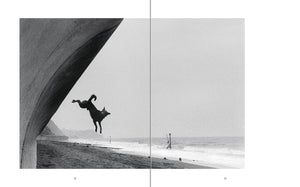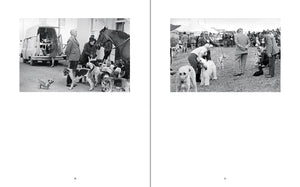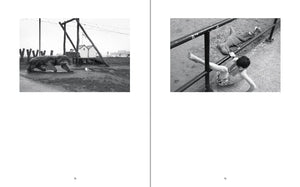 BYWAYS. Photographs by Roger A Deakins
"The real charm of Byways isn't playing spot-the-location as Deakins dabbles between takes, but the window it opens onto his youthful eye. You can trace his drive from an early age to catch the light at its best – or wait for it – all night if necessary." - The Telegraph

"…his first monograph, Byways, looks not to his revered cinematography career, but his decades-long habit of taking still photographs. Among them are breathtaking landscapes and moments of stillness, interspersed with photographs imbued with wit thanks to the playful possibilities of scale, framing and timing. It's the kind of dry humour that sits passers by in conversation with monuments and miscellaneous objects in the street, or captures a canine rendition of Cartier-Bresson's seminal image Behind The Gare Saint-Lazare. – Creative Review

"Candid close-ups, wide-angle landscapes, and dynamic long exposures, his monochrome photographs display a variety of approaches and techniques, yet first and foremost, testify to the remarkably perceptive artistic gaze that has seen him nominated for an Oscar on fifteen separate occasions (winning twice). Thoughtful, poetic, and profoundly arresting, they display his distinct enigmatic sensibility, and presented for the most part with little or no information or context (index aside) form a compelling visual soliloquy that conveys with great eloquence, the profound power of the still image." -The Independent Photographer

"An intimate introduction to the man behind the lens" – The Times

Portraits and landscapes from the cinematographer famed for his work with Sam Mendes and the Coen brothers

This is the first monograph by the legendary Oscar-winning cinematographer Sir Roger Deakins, best known for his collaborations with directors such as the Coen brothers, Sam Mendes and Denis Villeneuve. It includes previously unpublished black-and-white photographs spanning five decades, from 1971 to the present. After graduating from college Deakins spent a year photographing life in rural North Devon, in South West England, on a commission for the Beaford Arts Centre; these images are gathered here for the first time and attest to a keenly ironic English sensibility, also documenting a vanished postwar Britain. A second suite of images expresses Deakins' love of the seaside. Traveling for his cinematic work has allowed Deakins to photograph landscapes all over the world; in this third group of images, that same irony remains evident.

Review

His command of light and eye for composition is as evident in his snapshots as it is in his cinematography.--Chris Lindahl "Indiewire"

Quintessentially poignant in grainy shades of greys, Deakins' photography evokes a simultaneous sensibility of dreamy surrealism and hardened human nature.--Sunny Sunday "Provokr"

He has a real knack for situating people or other objects (like the crosses in that image) within space. It's meant as a compliment to both Deakins the photographer and Deakins the cinematographer to say that so many of these images could be mistaken for film stills.--Mark Feeney "Boston Globe"

It may be the purest distillation of Deakins's vision--stark, plaintive, and reverent of land and light--we ever get.--Taylor Dafoe "Artnet"
Roger Deakins (born 1949), CBE, ASC, BSC, is one of today's most honored cinematographers, renowned for his vast and varied body of work. He has been nominated for an Oscar 15 times and won the award twice for the films Blade Runner 2049 and 1917. He has been given 5 BAFTA awards and been nominated 10 times. Some of his other Oscar nominations are for: Denis Villeneuve's Prisoners and Sicaro; The Coen Brothers' Fargo; Martin Scorsese's Kundun; The Reader; Sam Mendes' Skyfall; and Angelina Jolie's Unbroken, just to name a few. He has also been recognized by his British peers with 11 British Society of Cinematographers (BSC) nominations and 7 wins. His myriad professional honors also two Independent Spirit Awards, numerous Critic's awards and the National Board of Review's Career Achievement Award. In the 2021 New Year Honours he was knighted as a Knight Bachelor.
Published Date
12 / 10 / 2021