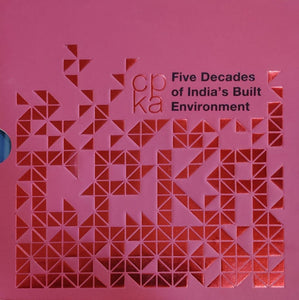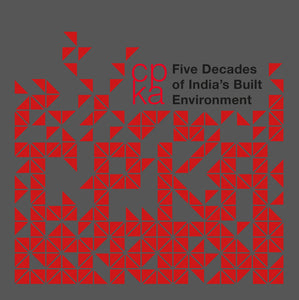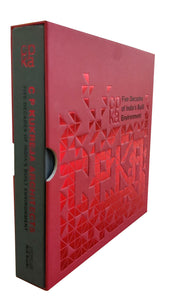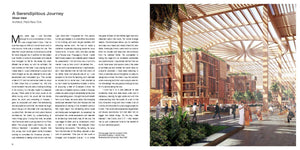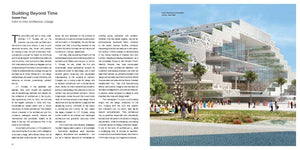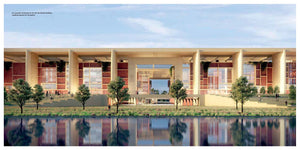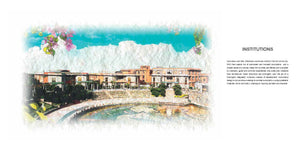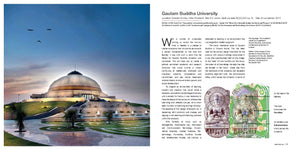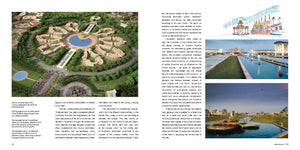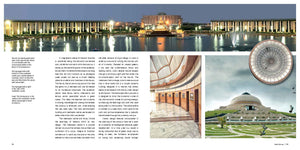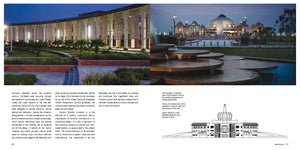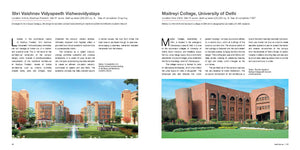 CPKA Five Decades of India's Built Environment
Dikshu C. Kukreja, Arunima Kukreja
India has been historically known for its repertoire in architecture and design. Post-Independence, the
country struggled to come to its feet in terms of policies, economic direction and infrastructural development.
Nonetheless, the country has witnessed tremendous transformation in its built environment in the past five
decades.
Most projects in the seventies focused on providing housing and building townships, establishing industries
and offices to provide work, and setting up institutions to empower people with education. With the onset of
the eighties, the focus expanded to designing cultural centres and embassies, and interweaving them into the
urban fabric.
The nineties opened up opportunities in the country post-liberalization. One could sense a significant shift
in the architectural design language, albeit retaining the vernacular sensibilities. Integration of a redefined
ideology into the building's fabric reformed working spaces, industrial facilities, institutional designs as well
as façades of buildings. This period also showcased newness in building materials.
A decade into the new millennium, technology metamorphosed by upgrading the functions and design
sensibilities it was able to bring into architecture. Promoting sustainable development, the designs reflect a
futuristic aesthetic where the structures are responsive to their environment. At the same time, the designs
are also curated to address the present-day issues, bringing with it a sense of responsibility. In a surge for
meaningful design responses in India's urban environment while imbibing the tenets of sustainability, this
book captures the transformations that have taken place through the lens of a leading, multidisciplinary
architecture and engineering practice, CP Kukreja Architects.
Dikshu C. Kukreja received his B.Arch Honours as Gold Medalist from School of Planning and Architecture.
He attended the prestigious Taliesin Fellowship at Frank Lloyd Wright School of Architecture, USA, and
received his Masters of Architecture and Urban Design from Harvard University. He was elected as the
founding vice president of Asia GSD, which grew to become one of the largest student organizations at
Harvard University. He has worked in India, France and the USA, and has lectured and taught at institutions
both in India and abroad. He has been a guest writer on urban issues for The Times of India and Hindustan
Times, and was featured by CNBC TV18 on the programme Young Turks. One of his latest initiatives is
a breakthrough design series, Deciphering Design with Dikshu, in collaboration with one of the country's
leading media channels, NewsX. His firm, CP Kukreja Architects (CPKA), is a premier multidisciplinary
architectural and engineering organization based in Delhi, ranking amongst the top 100 architecture firms in
the world and amongst top five in Asia.
Arunima Kukreja has studied history at St. Stephens College, Delhi University, and holds a diploma
in environmental law. She is an ardent writer, an interior designer and a philanthropist who heads the
CPKA Foundation for Design Excellence, which promotes consciousness in design cutting across genres.
As the Creative Head of the series Deciphering Design with Dikshu, she, along with Dikshu, explored
different facets of design and how they influence our everyday lives. The book Five Decades of India's
Built Environment is a labour of love and textual research on the process of change in design, technology
and materiality from the post-Independence period to post-liberalization, until the present times, focusing
primarily on the influence of sustainability and cutting-edge technology on buildings.
Binding
Hardback with Slipcase
Published Date
01 / 12 / 2021