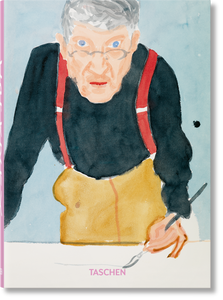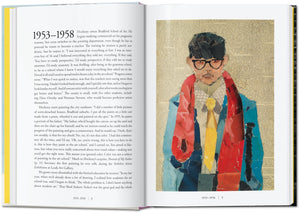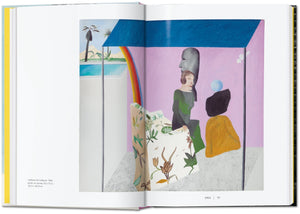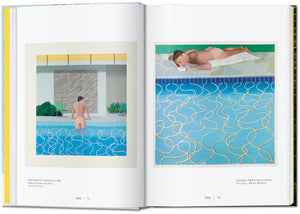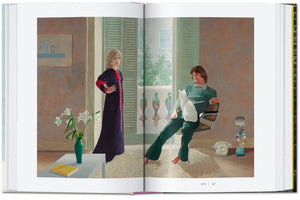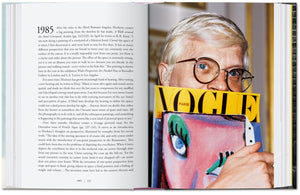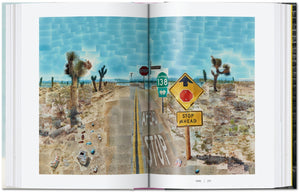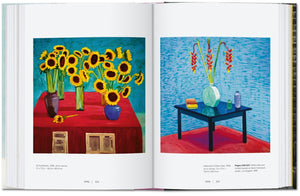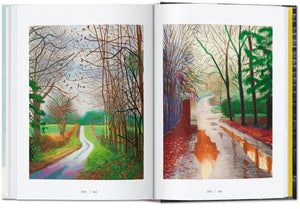 David Hockney. A Chronology. 40Th Ed.
Hans Werner Holzwarth & David Hockney
David Hockney (born July 9, 1937) is an English painter, draftsman, printmaker, stage designer, and photographer. He first emerged in the early 1960s during the height of British pop, then moved to Los Angeles in 1964, where he famously painted a series of swimming pools. Alongside the classic genres of portraiture and landscape, he always kept evolving his art, using technologies such as Polaroids, photocopiers and fax machines, digital video, or the iPhone and iPad as tools for his painting. Since his first big survey exhibition, which in 1970 traveled Europe from the Whitechapel Gallery in London, he has been one of the most widely shown and popular artists of our time.
Pop artist, painter of modern life, landscape painter, master of color, explorer of image and perception―for six decades, David Hockney has been known as an artist who always finds new ways of exploring the world and its representational possibilities. He has consistently created unforgettable images: works with graphic lines and integrated text in the Swinging Sixties in London; the famous swimming pool series as a representation of the 1970s California lifestyle; closely observed portraits and brightly colored, oversized landscapes after his eventual return to his native Yorkshire. In addition to drawings in which he transfers what he sees directly onto paper, there are multiperspective Polaroid collages that open up the space into a myriad of detailed views, and iPad drawings in which he captures light using a most modern medium―testaments to Hockney's enduring delight in experimentation.
This special edition has been newly assembled from the two volumes of the David Hockney: A Bigger Book monograph to celebrate TASCHEN's 40th anniversary. Hockney's life and work is presented year by year as a dialogue between his works and voices from the time period, alongside reviews and reflections by the artist in a chronological text, supplemented by portrait photographs and exhibition views. Together they open up new perspectives, page after page, revealing how Hockney undertakes his artistic research, how his painting develops, and where he finds inspiration for his multifaceted work.
About the series
TASCHEN is 40! Since we started our work as cultural archaeologists in 1980, TASCHEN has become synonymous with accessible publishing, helping bookworms around the world curate their own library of art, anthropology, and aphrodisia at an unbeatable price. Today we celebrate 40 years of incredible books by staying true to our company credo. The 40 series presents new editions of some of the stars of our program―now more compact, friendly in price, and still realized with the same commitment to impeccable production.
Hans Werner Holzwarth is a book designer and editor specializing in contemporary art and photography. His TASCHEN publications include the Collector's Editions Jeff Koons, Christopher Wool, Albert Oehlen, Ai Weiwei, and the David Hockney SUMO A Bigger Book, as well as monographs like the XXL-sized Jean-Michel Basquiat.
Published Date
15 / 10 / 2021