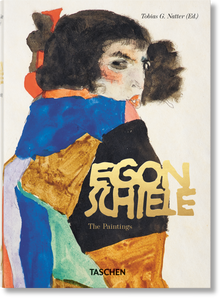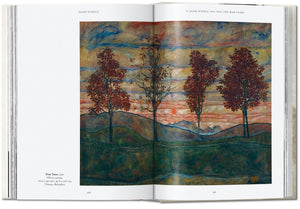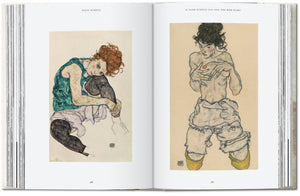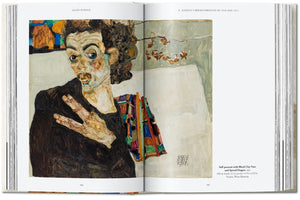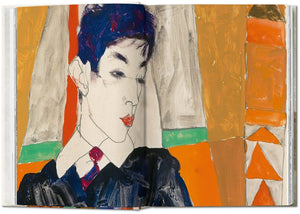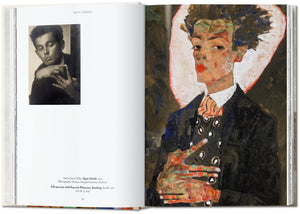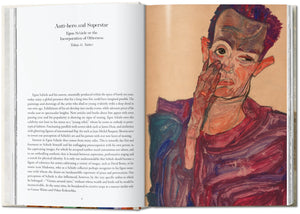 Egon Schiele. The Paintings. 40th Ed.
With his revolutionary and liberated view of the naked body and sexuality, Egon Schiele emphatically wrote himself into the history of art at the beginning of the last century. Even today, the women and self-portraits painted by the enfant terrible of the Viennese modern age still have an exciting and bold effect. They were all created during the last decade of his short life.
Tobias G. Natter is an internationally acknowledged expert on art in "Vienna around 1900." For many years he worked at the Austrian Belvedere Gallery in Vienna, latterly as head curator. He also worked as guest curator at the Tate Liverpool, the Neue Galerie New York, the Hamburger Kunsthalle, the Schirn in Frankfurt am Main, and the Jewish Museum in Vienna. From 2006 to 2011, he directed the Vorarlberg Museum in Bregenz, and from 2011 to 2013 was director of the Leopold Museum in Vienna. In 2014 he founded Natter Fine Arts, which specializes in assessing works of art and developing exhibition concepts. He is the author of TASCHEN's Gustav Klimt. Complete Paintings, Art for All. The Colour Woodcut in Vienna around 1900 and Egon Schiele. The Complete Paintings 1909–1918.
Subject
ART , Artist Monographs
Published Date
13 / 11 / 2021