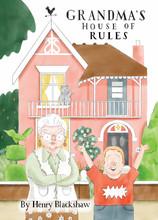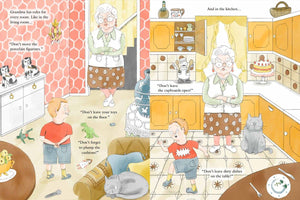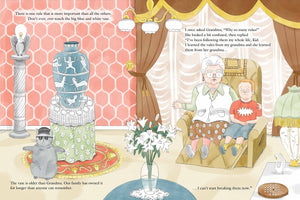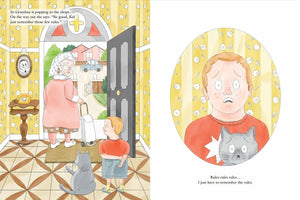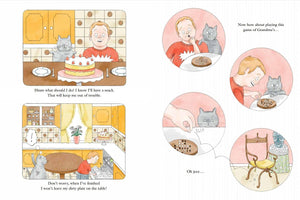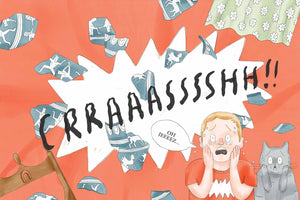 Grandma's House of Rules
This is the story of a boy who loves his grandma, but can't stand all her rules! She has rules for every room in the house – don't jump on the bed, or play with the dolls, or leave the loo seat up, or play on the stairs…. But there is one rule that is more important than all the others. DON'T touch the big blue and white vase in the living room.

When grandma pops out to the shops, the boy does his absolute best to follow the rules, but of course things go a little bit wrong. Like a terrible domino effect, one thing leads to another, until the big vase goes flying. CRASH! The boy tries to fix the vase but it comes out all wrong.

When Grandma comes home, her horror swiftly turns to understanding when she sees how distraught her grandson is. She gives him the biggest hug she's given him for a long long time. 'You can break a vase', she says, 'but you could never break my heart. And anyway, I think I like the vase better this way!'

This is a heart-warming tale about forgiving one's mistakes, and about how some rules are not quite as important as they might seem. Gorgeous pencil illustrations bring the eccentric grandma and her pattern-filled house alive.
Subject
Children's , Picture Books