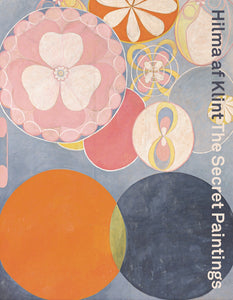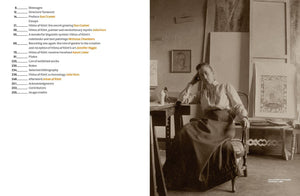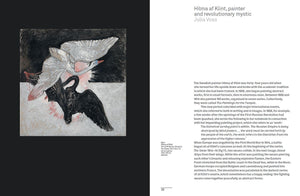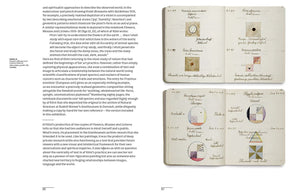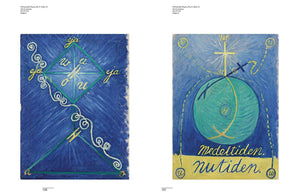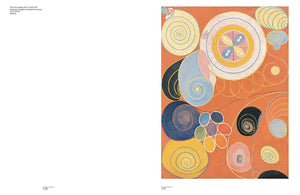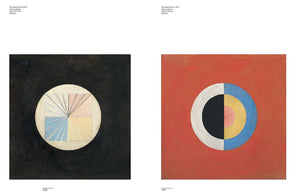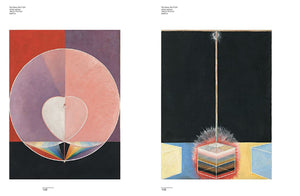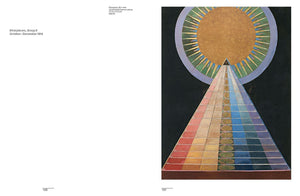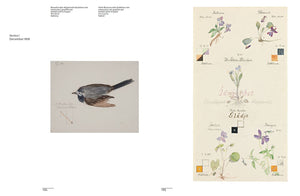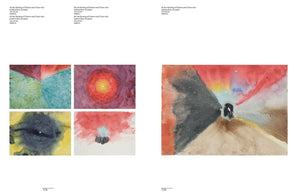 Hilma af Klint: The secret paintings
Sue Cramer and Nicholas Chambers
Hilma af Klint: The secret paintings will be published in association with a major survey of the remarkable work of this visionary Swedish-born artist (1862–1944) drawn from the Hilma af Klint Foundation in Sweden. Af Klint is now widely regarded as one of the world's pioneers of 20th-century abstract art.

Hidden from view for decades, the startling re-discovery of af Klint's work has captured the imagination of contemporary audiences, with a 2019 exhibition of af Klint's work at the Guggenheim taking New York by storm.

No one had created paintings like hers before – so monumental in scale, with such radiant colour combinations, enigmatic symbols and otherworldly shapes. In an era of limited creative freedom for women, af Klint's secret paintings became an outlet for her prodigious intelligence, spiritual quest and ground-breaking artistic vision.

The book will include over 125 artworks ranging from her monumental canvasses to small watercolours (many of which have not been shown or published before); pages from her beautifully detailed notebooks; as well as a selection of photographs and other images.

Five essays and an illustrated chronology – written by curators, her biographer and other specialists – reveal new research on af Klint, her practice and her place in art history.
Sue Cramer is an independent curator and writer. Most recently, she was curator at Heide Museum of Modern Art, Melbourne, where her exhibitions and publications included Cubism and Australian art (co-curated with Lesley Harding, 2009) and Less is more: minimal and post-minimal art in Australia (2012). Cramer has also worked at the Australian Centre for Contemporary Art, Melbourne; Institute of Modern Art, Brisbane (director); Museum of Contemporary Art, Sydney; and as the art critic for The Age Melbourne. She has contributed articles to international and Australian journals.

Nicholas Chambers is senior curator modern and contemporary international art at the Art Gallery of NSW, Sydney. His exhibitions and associated publications at the Gallery include Adman: Warhol before pop (2018) and Frida Kah/a and Diego Rivera: from the Jacques and Natasha Gelman Collection (2016). Chambers has previously worked as Milton Fine Curator of Art at the Andy Warhol Museum in Pittsburgh as well as an adjunct professor at the Department of History of Art and Architecture, University of Pittsburgh. Prior to that, he worked at the Queensland Art Gallery I Gallery of Modern Art, Brisbane as curator of international art.

Jennifer Higgie is an Australian writer who lives in London. Previously the editor of frieze magazine, she is now editor-at-large and the presenter of Bow down, a podcast on women in art history. Her most recent book is The mirror & the palette: rebellion, revolution and resilience: 500 years of women's self-portraits (2021).

Aaron Lister is senior curator at City Gallery Wellington Te Whare Toi in Aotearoa New Zealand. He was previously exhibitions curator at the National Library of New Zealand, a lecturer in the art history departments of Victoria University of Wellington and the University of Otago and has worked as an independent curator and writer.

Julia Voss is a scholar in history of science, art history, and picture theory, Hilma af Klint biographer and executive editor of the visual arts section of the large German daily newspaper Frankfurter Allgemeine Zeitung.
Publisher
The Art Gallery of New South Wales
Subject
Art , Artist Monographs
Published Date
18 / 11 / 2021