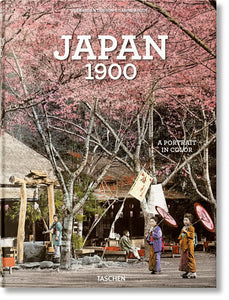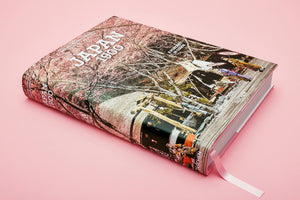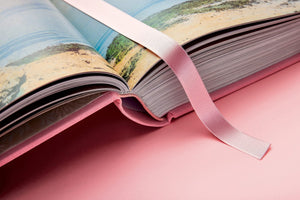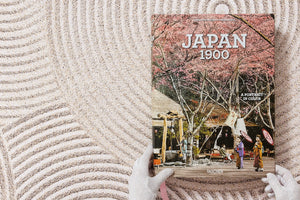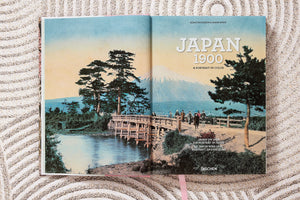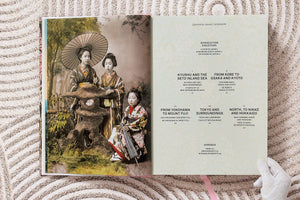 Japan 1900: A Portrait In Color
Sebastian Dobson & Sabine Arqué
Sabine Arqué is a photo researcher, editor, and author. She has collaborated on numerous publications on the themes of travel, the history of tourism, and photography.
The Golden Age of Travel neatly overlaps with the reign of the Emperor Meiji, which began in 1868 with the overthrow of a feudal order that had kept Japan secluded from the outside world for more than 200 years. In the ensuing four-and-a-half decades, Japan became a less remote and more attractive destination for the international traveler and a popular subject for photographers, both Japanese and foreign.
In 536 pages, this book presents more than 700 vintage images of Japan, texts by a specialist in early Japanese photography, and extensive commentary through thematic sections exploring traditions as varied as tea, silk and Buddhism, as well as itineraries across five regions, all of which guide the reader through this captivating land.
Our travels take us from the enchanting vistas of Nagasaki to the seagirt shrine of Miyajima, long esteemed among the "Three Views" considered the most beautiful in Japan; from the rambling streets of Kobe to the energetic bustle of Osaka; from the cornucopia of historic sights in the ancient cities of Kyoto and Nara to the twin delights of shopping and sex in the vibrant modern port of Yokohama; from the timeless beauty of Mount Fuji and the mountainside scenery of nearby Hakone to the urban melange of Japan's modern capital, where the traditions of Edo and the modernity of Tokyo co-existed; and, finally, from the jewel-like architecture of Nikkō set amidst forests and waterfalls to the islet-studded bay of Matsushima, until our journey ends in the remote wilds of Hokkaido, home to the indigenous Ainu.
Sebastian Dobson is an independent scholar of the history of early photography in Japan and East Asia. He lectures widely in Europe, the United States, Australia and Japan, and his publications include encyclopedia entries, book reviews, numerous articles and catalogue essays for exhibitions hosted in Boston, Singapore and Tokyo.
Published Date
15 / 10 / 2021