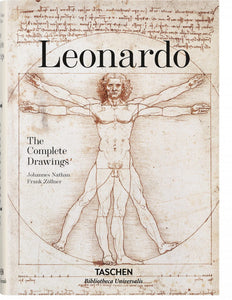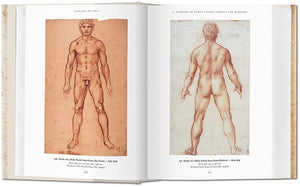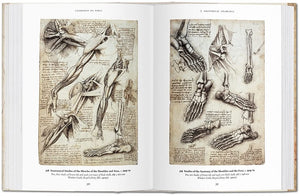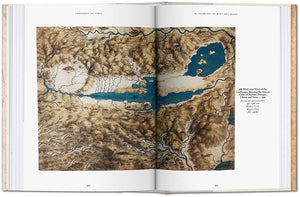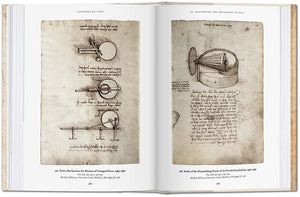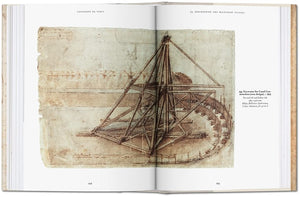 Leonardo. The Complete Drawings
Frank Zöllner & Johannes Nathan
Johannes Nathan studied art history at New York University and the Courtauld Institute of Art in London, where he earned his Ph.D. in 1995 with a dissertation on the working methods of Leonardo da Vinci. He is the author of numerous art publications, director of Nathan Fine Art (Berlin and Zürich) and teaches art history at the Technische Universität, Berlin.
One of the most accomplished human beings who ever lived, Leonardo da Vinci remains the quintessential Renaissance genius. Creator of the world's most famous paintings, this scientist, artist, philosopher, inventor, builder, and mechanic epitomized the great flowering of human consciousness that marks his era.
As part of our Bibliotheca Universalis series, Leonardo da Vinci – The Graphic Work features top-quality reproductions of 663 of Leonardo's drawings, more than half of which reside in the Royal Collection of Windsor Castle. From anatomical studies to architectural plans, from complex engineering designs to pudgy infant portraits, delve in and delight in the delicate finesse of one of the most talented minds, and hands, in history.
About the series
Bibliotheca Universalis ― Compact cultural companions celebrating the eclectic TASCHEN universe!
Frank Zöllner wrote his doctoral thesis on motifs originating from Antiquity in the history of art and architecture of the Medieval and Renaissance periods (1987). He is also the author of a postdoctoral treatise on motion and expression in the art of Leonardo da Vinci, published in 2010. He has published numerous works on Renaissance art and art theory, and on 20th-century art. Since 1996 he has been Professor of Medieval and Modern Art at the University of Leipzig. For TASCHEN he has authored the XL monographs on Leonardo da Vinci and Michelangelo.
Published Date
15 / 10 / 2021