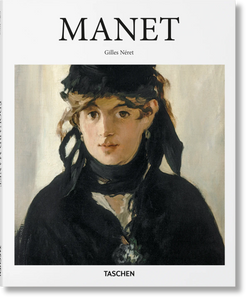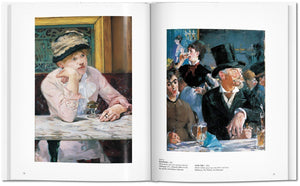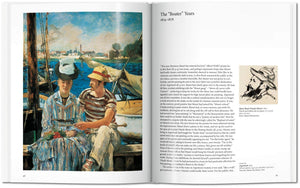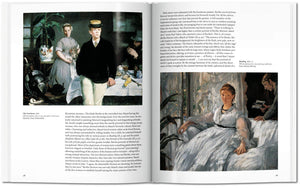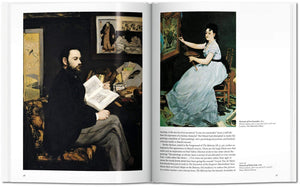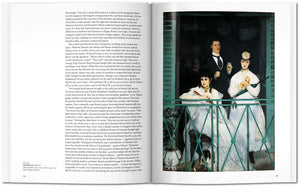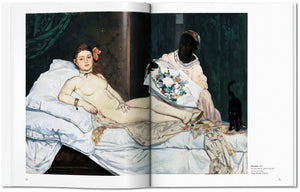 Manet (Basic Art Series)
Pivotal paintings of modernity
Lampooned during his lifetime for his style as much as his subject matter, French painter Édouard Manet (1832–1883) is now considered a crucial figure in the history of art, bridging the transition from Realism to Impressionism.

Manet's work combined a painterly technique with strikingly modern images of contemporary life, centered on the urban Paris experience. He recorded the city's parks, bars, and cabarets, often delighting in the frisson of underground or provocative content. The Paris salon rejected his Déjeuner sur l'herbe with its juxtaposition of fully dressed men and a nude woman, while the steady gaze and unabashed pose of the prostitute Olympia, a very modern reworking of Titian's Venus of Urbino, caused a society scandal.

This richly illustrated book introduces Manet's work and his uniquely influential combination of Realism, Impressionism, and reworked Old Masters that would become paradigms of a brave new world for generations of modernists to come.
Gilles Néret (1933–2005) was an art historian, journalist, writer, and museum correspondent. He organized several art retrospectives in Japan and founded the SEIBU Museum and the Wildenstein Gallery in Tokyo. He directed art reviews such as L'Œil and Connaissance des Arts and received the Élie Faure Prize in 1981 for his publications. His TASCHEN titles include Salvador Dalí: The Paintings, Matisse, and Erotica Universalis.
Published Date
04 / 03 / 2016