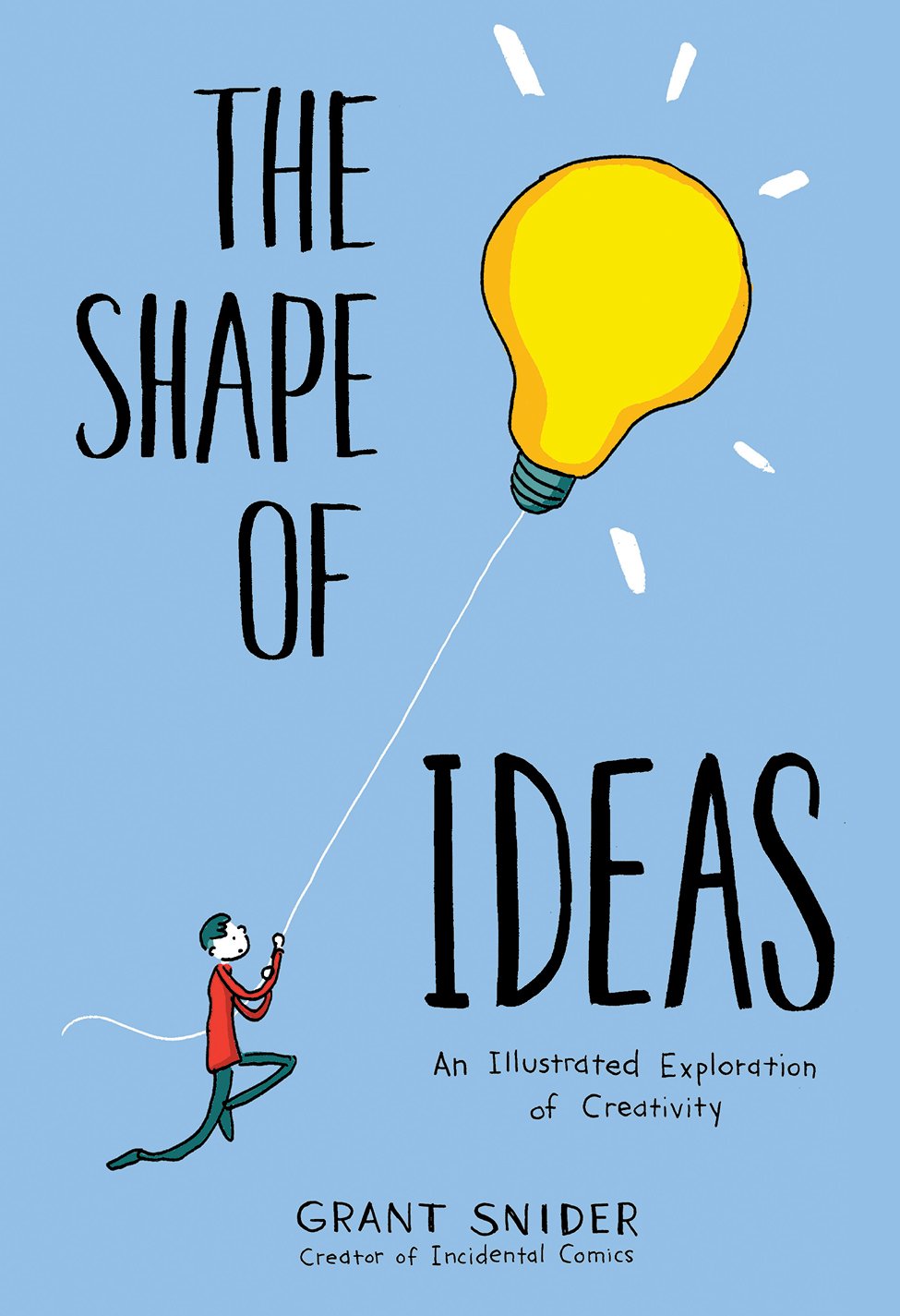 Comics were perhaps the first thing to teach us to dream. Long before Harry Potter, comics transported us to the fantasy world. Even when we grow up and eventually resort to other forms of entertainment, comics still hold a special place in our hearts.
IDEAS- where do they come from? What do they look like? Grant Snider's The Shape Of Ideas will motivate you to explore the nitty-gritty of ideas. They would inspire you to come up with answers and prompt even more questions. Regardless of who you are- a professional artist, a designer, someone spiritual, a person sitting near the window with a hot cup of coffee contemplating life, or someone who likes to live in the situations that exists just in their imaginations, this compilation of comics will provide you an insight into the joys of creativity, inspiration and process. 
About the Author Grant Snider is an orthodontist by profession and an artist by passion. His comics have been featured in the Kansas City Star, the New York Times, and the New York Times Book Review, as well as The Best American Comics in 2013.
Discover the world of ideas, get your copy here!
https://cmykbookstore.com/products/shape-of-ideas-an-illustrated-exploration-of-creativity