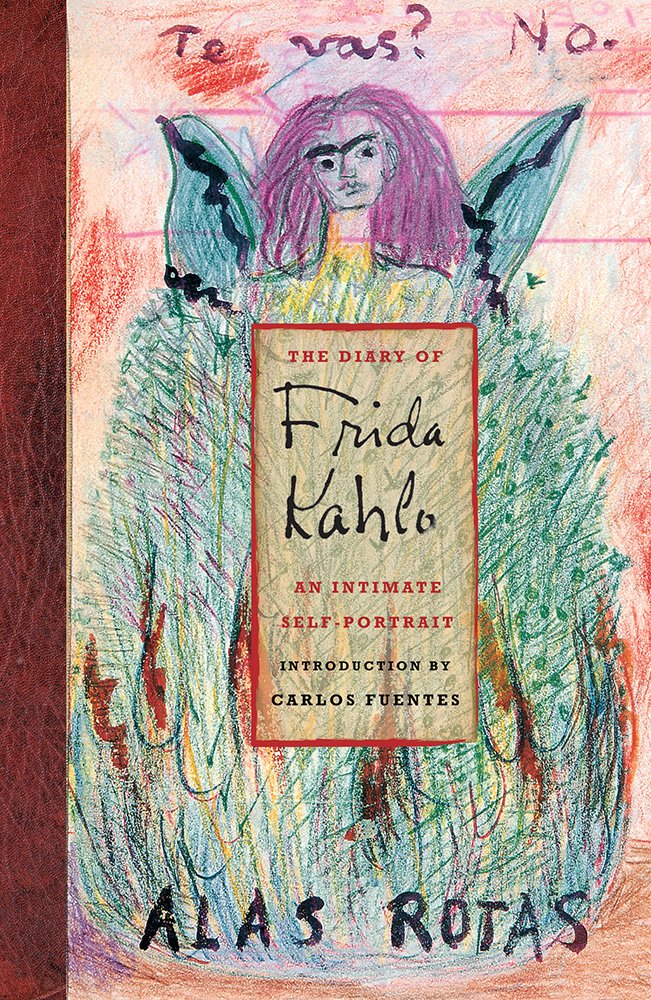 Mexican painter Frida Kahlo, one of the world's most celebrated artists, is best known for her self-portraits and her vivid use of colour. Even today her images adorn everything – from wall art to postcards, to home décor and calendars.
The Diary of Frida Kahlo is her own amazingly illustrated journal that records the last ten years or so of her complex life. These intimate, often surprising accounts, kept hidden from the public eye for some forty years in Mexico, bring to light many dimensions of Frida Kahlo's personal life. The 170-page journal contains the artist's thoughts, poems, and dreams – many reflecting her stormy relationship with her husband, artist Diego Rivera – along with 70 mesmerizing watercolour illustrations.
The text entries written in Frida's round, full script in brightly colored inks, make the journal as fascinating to look at as it is to read. Her writing reveals her political sensibilities, memories of her childhood, and her enormous courage in the face of more than 35 health procedures to correct injuries she had sustained in a bus accident at the age of 18. This intimate glimpse into her life is sure to fascinate admirers of the artist, art historians, and women's culturalists alike.
About the Author
Frida Kahlo is now regarded as one of the most significant artists of the twentieth century.
Carlos Fuentes is one of the world's foremost literary figures and is the author of several essays, articles, and novels.
Sarah M. Lowe is the author of Frida Kahlo, an analytical study of her paintings, and co-author of Consuelo Kanaga: An American Photographer.
Get your copy here!
https://cmykbookstore.com/products/diary-of-frida-kahlo